A Puzzle?
We have all the parts, but it's not a puzzle – puzzles are hard. We make it look easy for bridges.
From the roadside, to the central side. From tolling to operations management. From classic to futuristic.

ONE-STOP SHOP
By having a wide-spectrum of tolling and road operations products, A-to-Be is able to deliver all solutions in a single project and with a single line of professional product support.

INTEGRATED AND TESTED
Being born as part of a road and infrastructure operator, A-to-Be is aware of the needs and pains, and more importantly, how to solve those efficiently covering a network of 1,100 miles and over 15 thousand toll lanes.

Supplier Neutral
Designed as vendor-independent we allow considerable savings during future equipment reinvestment phases.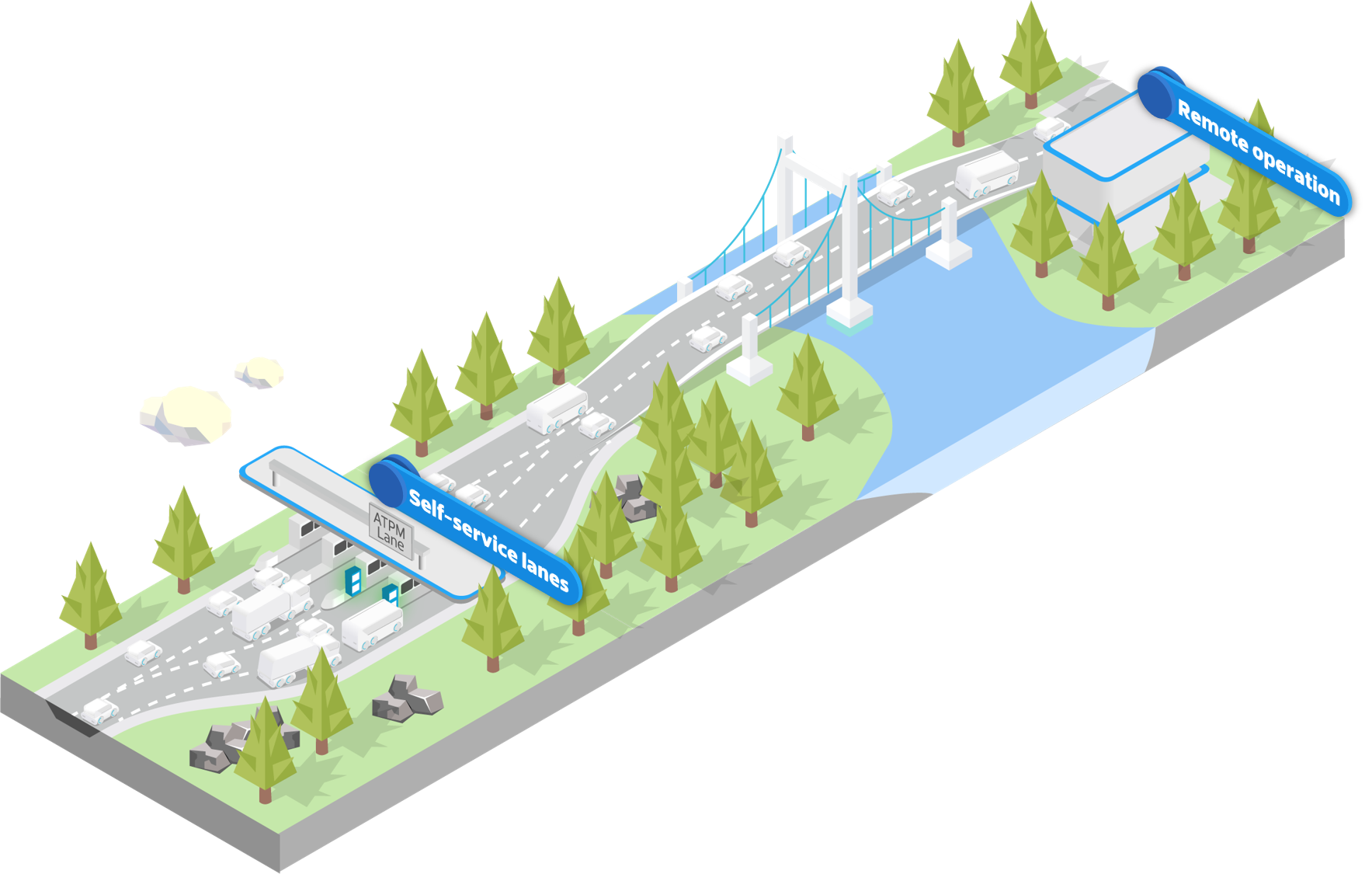 Self-service tolling machine

For your bridge toll plaza, cut down operating costs with our ATPM machine. Designed for manual performance, processing digital and conventional toll payments, it is ready for remote operation with real-time voice interaction.
Contactless.
Friendly 10-in screen.
Adaptable.

We deliver all-electronic tolling for your bridges, using radio-frequency or video.  In open road configuration or at the toll plaza. In stop'n'go mode or without stopping – ETC, simple and easy.
Reduce carbon footprint.
Lower operation & transaction costs.
Hybrid lanes.
Supplier neutral for lower reinvestments.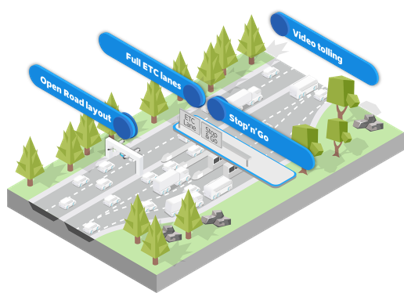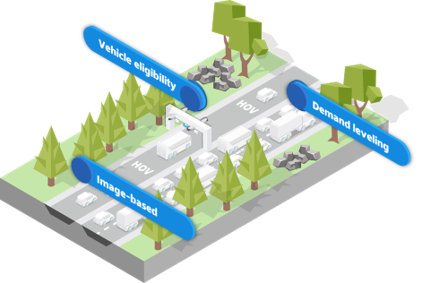 Combining non-intrusive roadside technology for vehicle eligibility, identification and enforcement, with central back office capabilities for dynamic pricing and toll collecting.
Implement a modern HOV/HOT lane system, prepared for the future.

A web-based tolling back office platform, designed to integrate multiple mobility services. Benefit from a 360-degree view of all customers' interactions. Full metrics visibility.
We can't wait to show you how it works — schedule a demo.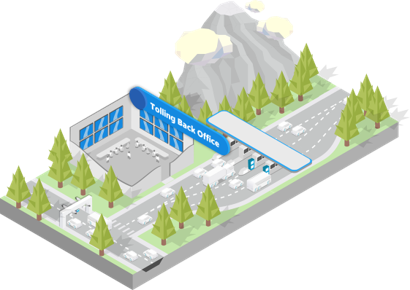 A web-based traffic management and information system, for your remote-control center, designed for safety, service availability and complete real-time control. Equipped with MOMS, Audit and Vehicle-2-Infrastructure connected vehicles.
Image-based Wrong-way driving alert mechanisms.
Active asset monitoring.
Audit platform for equipment performance assessment.
Real-time vehicle communication.
A-to-Be Move Beyond
Tolling Back office
The complete platform for tolling back office.
ETC, ORT, AET
Electronic Tolling
Video tolling, All-Electronic, Open Road; Pay-by-Plate; Full Cashless.
ATPM and Cashier
Self-Service & Manual Tolling
The most advanced self-service
toll payment machine on the road.
Dedicated lanes
Managed Lanes
Integrating lane and on-board systems for Express/HOV/HOT lanes.
ATMIS
Traffic Management
Connecting what happens on the road to the nerve center –the Traffic Management Center.
Maintenance and Monitoring
MOMS 
For guaranteeing service availability and systems' lifespan.
Service Availability
Audit platform
For independently assess performance and service quality of your roadside systems.
More information on
Bridge Operators