Overview
How confident are road operators that all road-side equipment and systems are working as they should? It is common that they have awareness for the possibility of errors occurring, but the inability to independently measure — and prove it — does not allow to take effective measures, enforcing contracts and minimizing revenue leakage.
A-to-Be Audit™ takes on this challenge — to independently measure and offer evidence for systems performance.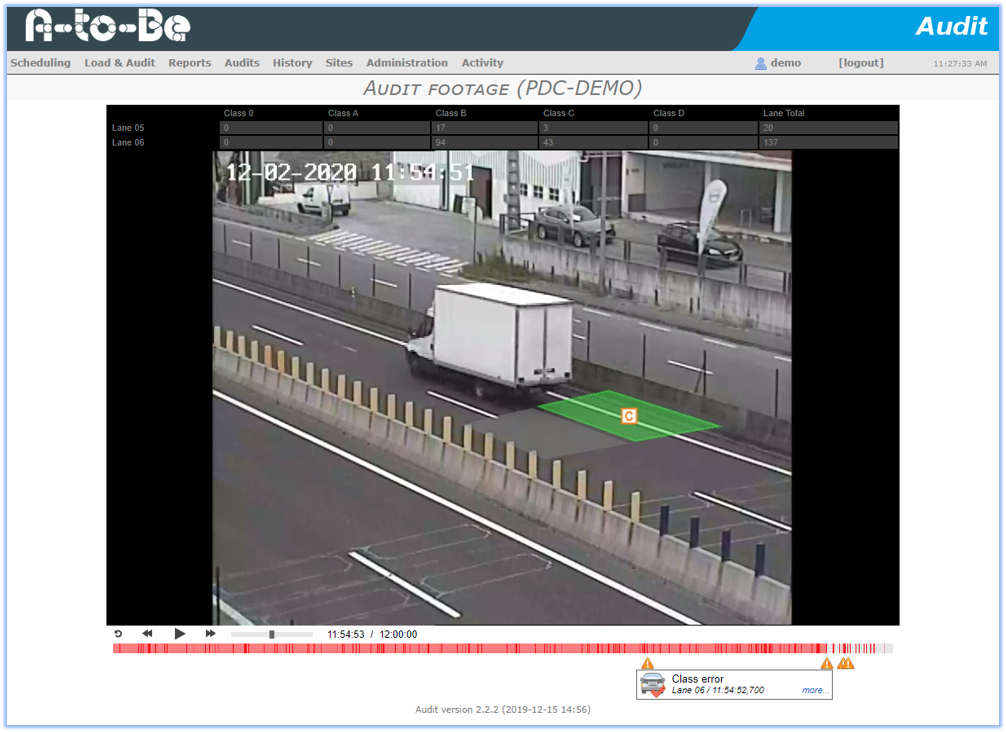 User friendly
Define your own sites and perform independent audits to your traffic counters or tolling sites.
More information on
Audit platform