Tolling back office



A professional, modern, and friendly central solution for both Operational and Commercial back offices.
Overview
A-to-Be MoveBeyond integrates tolling operations through a single back office system for a seamless user experience. The operational component links the roadside and back office to ensure reliability. The commercial component analyzes, processes and dispatches all customer and transaction information through a user-friendly account management portal.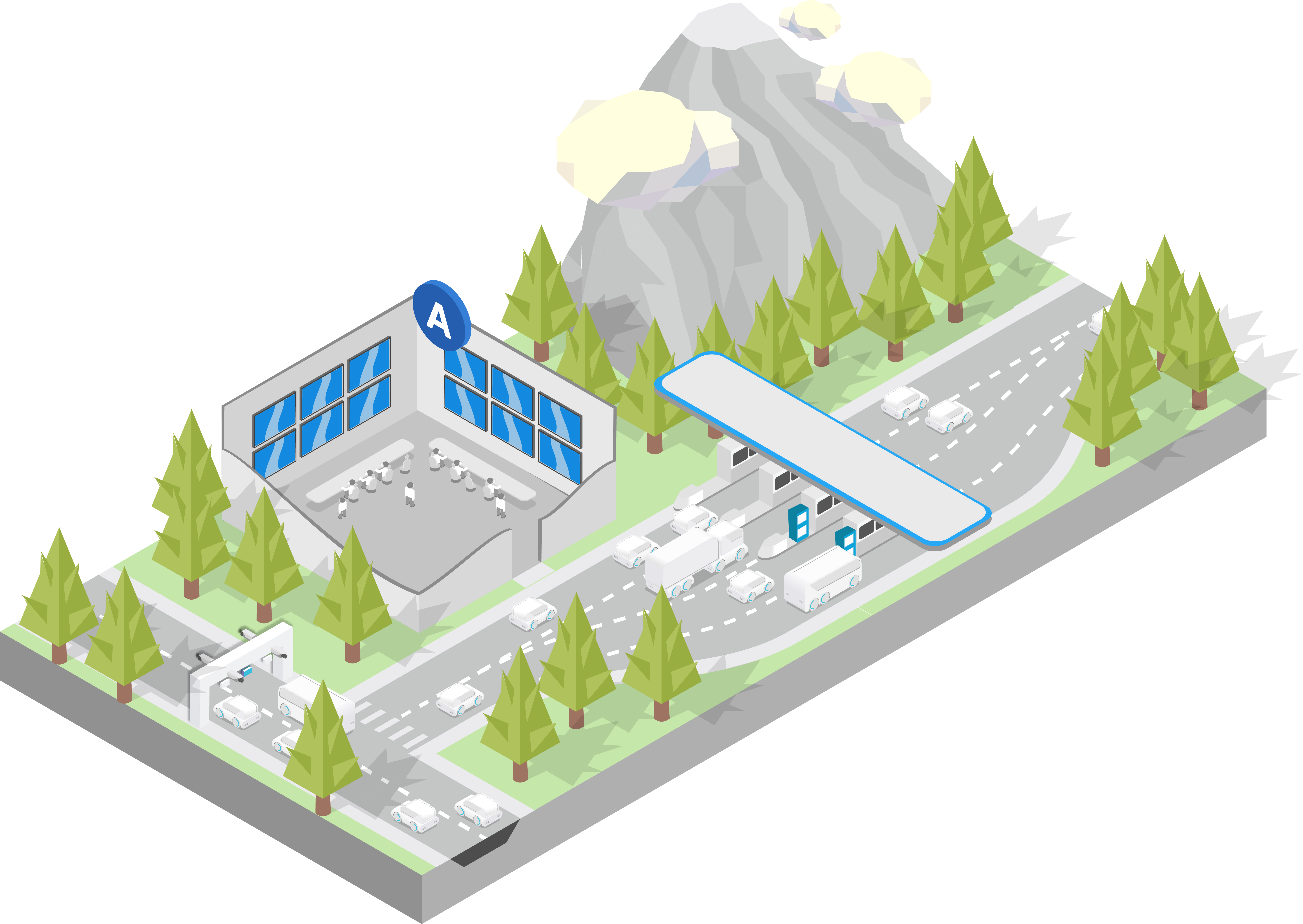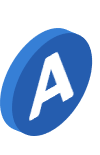 Tolling Back Office
User interface
We design our back office through UX modelling for an improved experience.
We've prepared this short video for you to have a glimpse.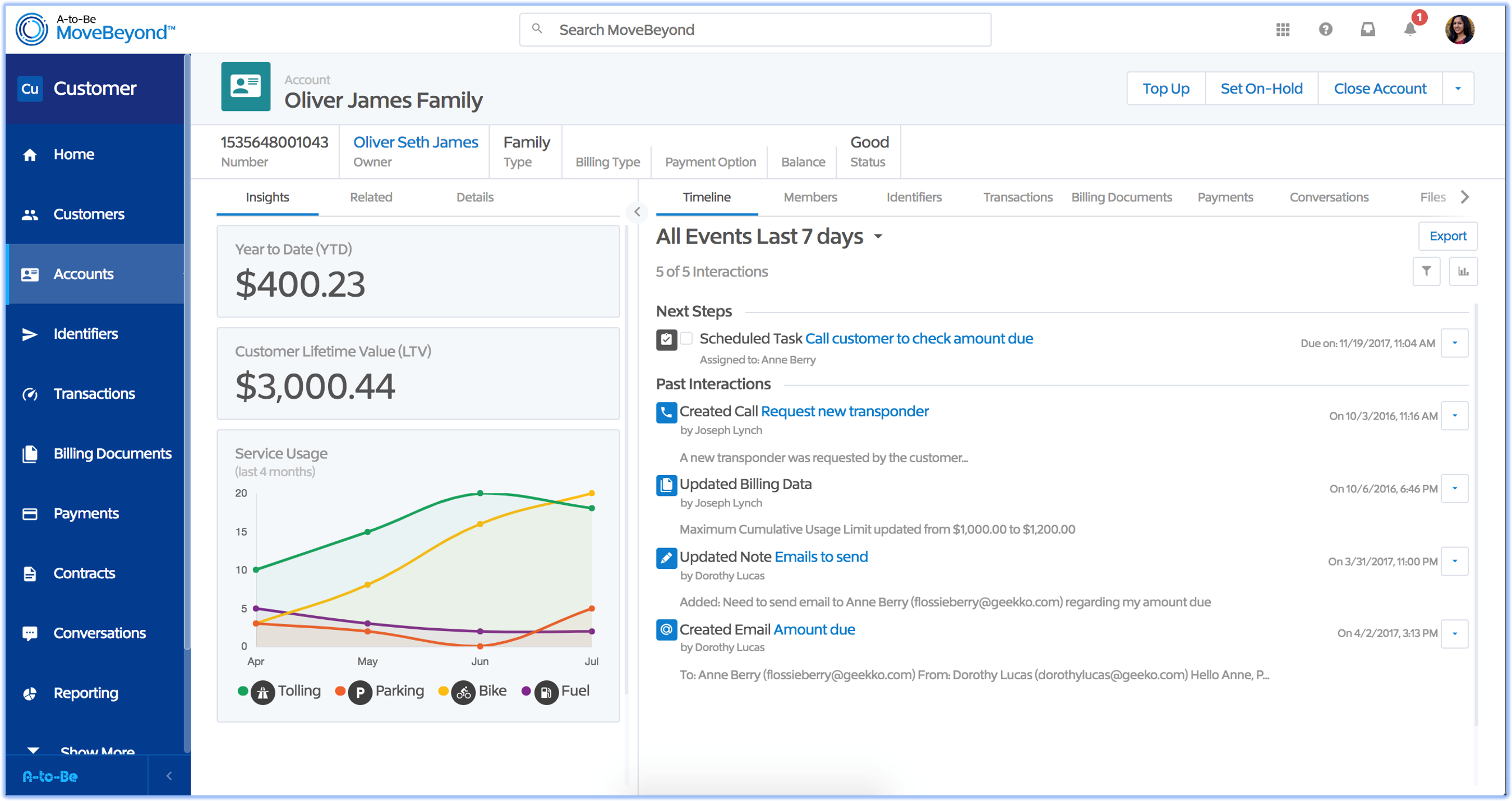 One-stop shop
Omni-channel (text messages, chat, chatbots, IVR, phone, email, mail, push notifications…). The integrated 360° view of customer accounts allows for full visibility of all Interactions on each conversation with the customer, increasing communication efficiencies and thereby customer satisfaction.
Real-time
Near real-time service usage information —when a service is used, that information becomes instantly accessible within the system.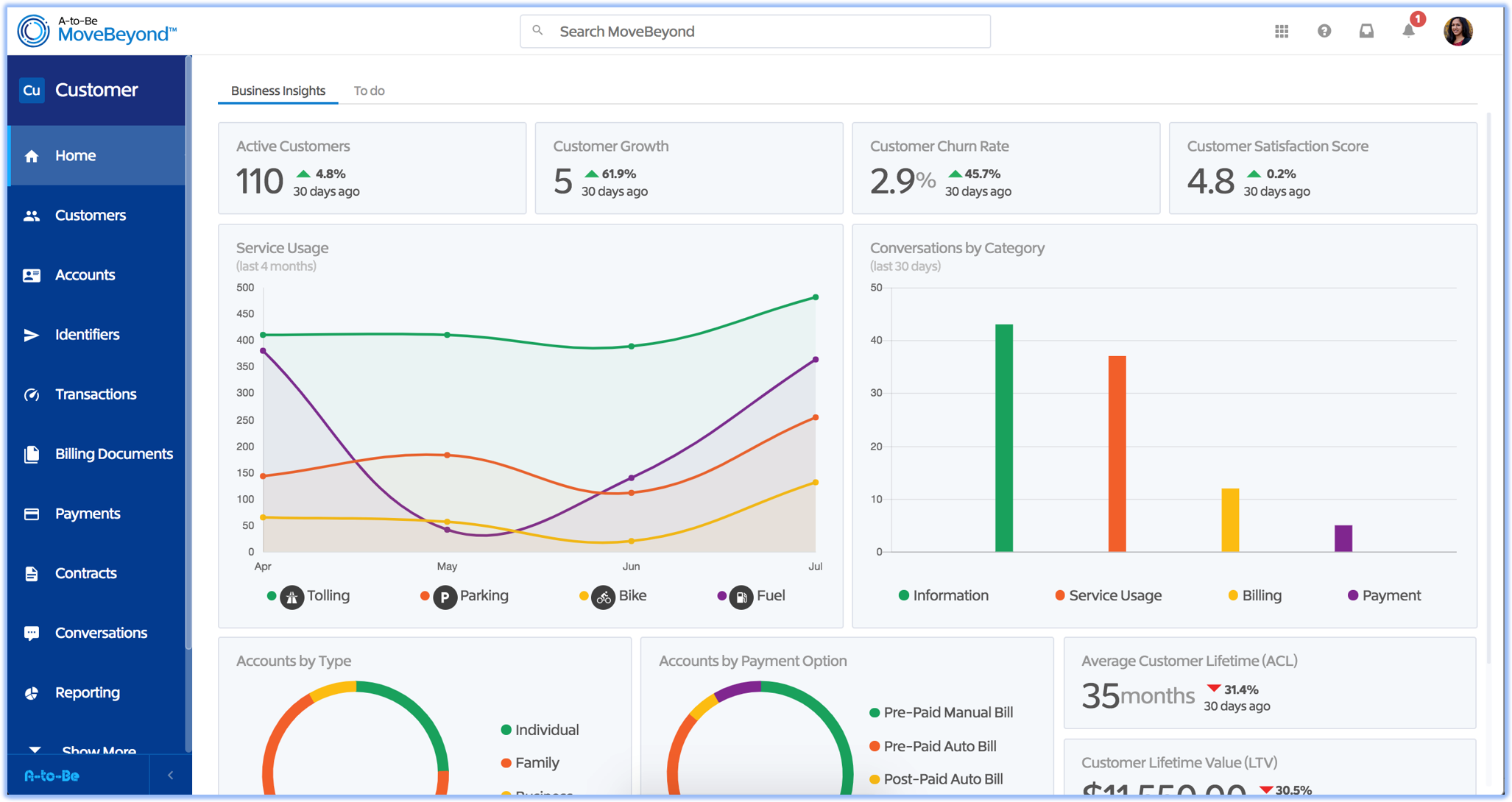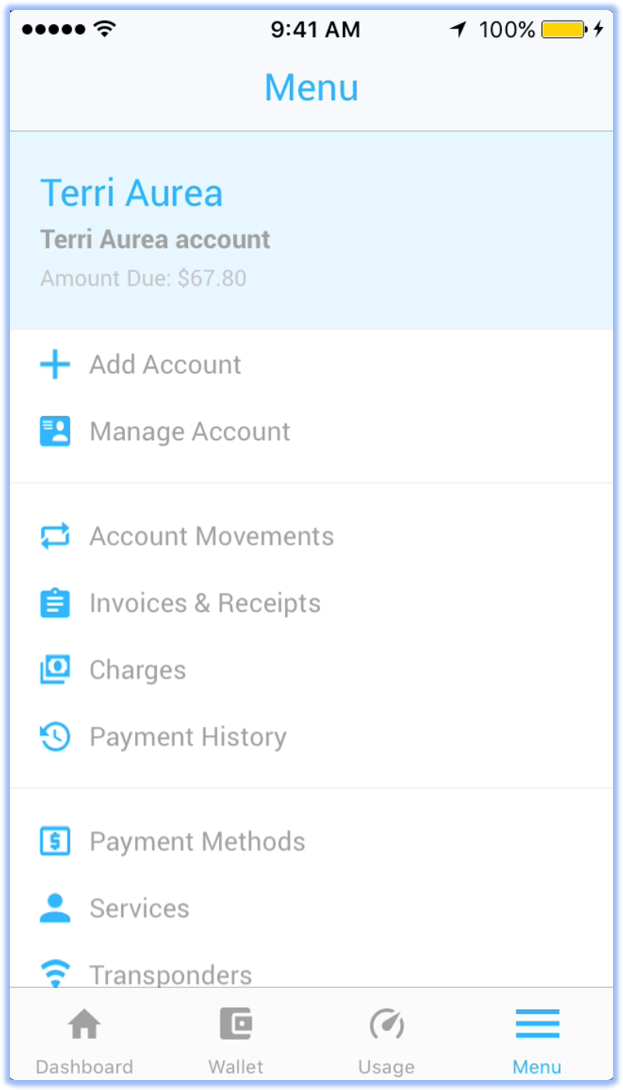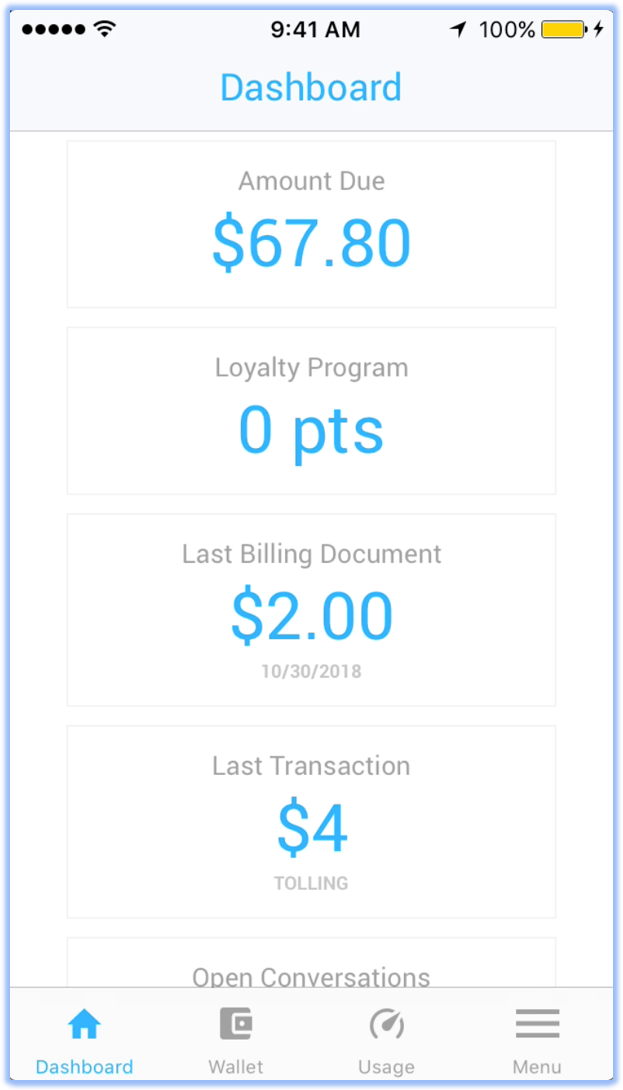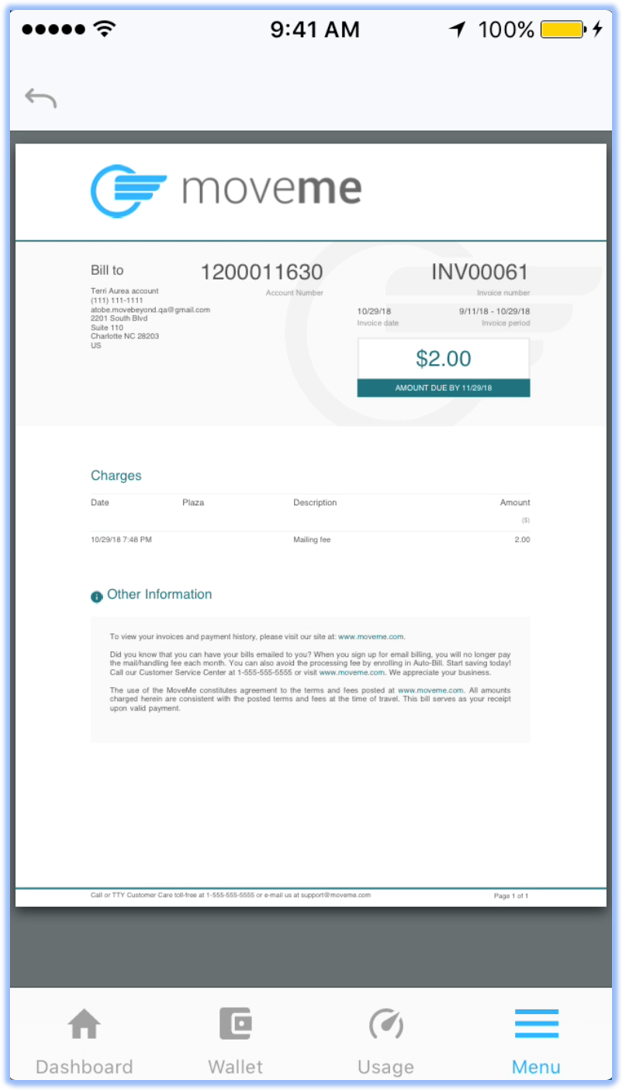 Enrollment
End-to-end digital enrollment experience within a single back office. Data privacy protection and safeguards are an integral part of the system. The user enrollment process can be configured from within the portal, including live tracking of request, support for fleet accounts bundled for businesses, individual or families. 
Payment
Multiple options, secure and payment industry standards compliant. E-wallet integration capability with optional automated top-up functionality for pre-paid accounts and invoice payment.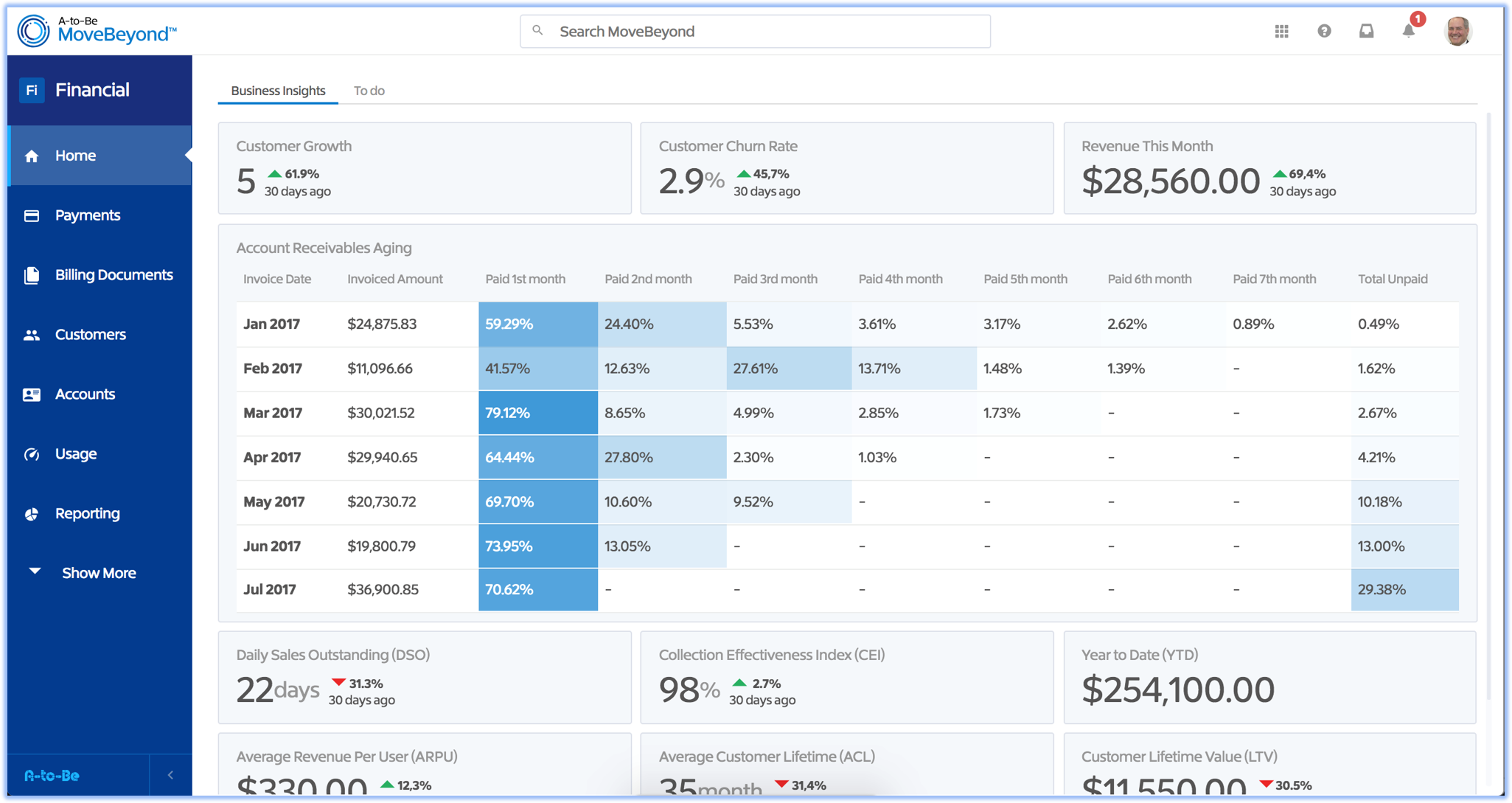 Analytics short-video
One of the most valued components of tolling back offices is the analytic and reporting engine.
We are very proud of the result, but take a look inside and let us know.
With multiple references and implementations in Europe and USA, our tolling back office versatility is proven across different states and requirements.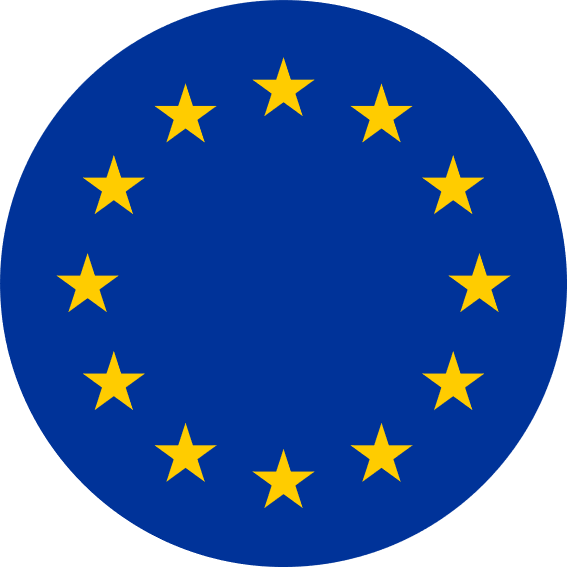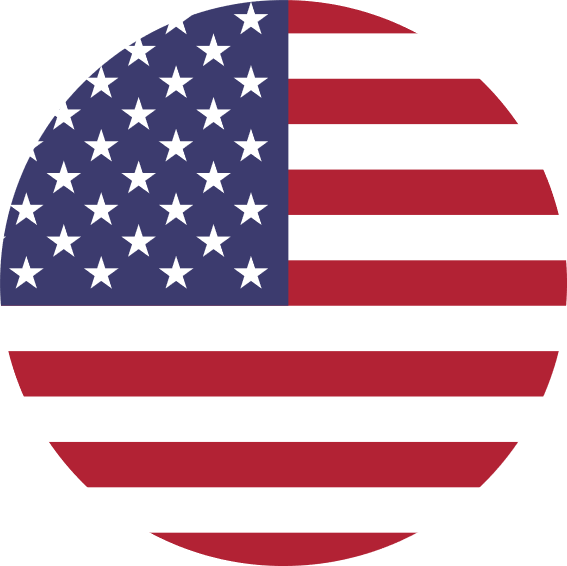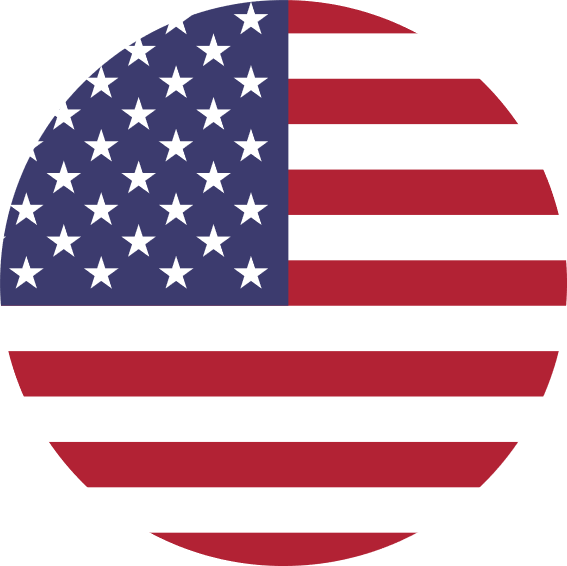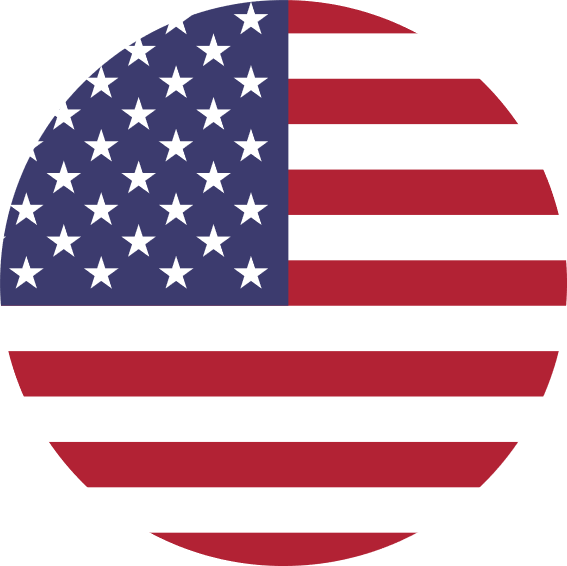 More information on
Tolling Backoffice